Our Juliette Project is a classic California track home that we transformed into a modern, Spanish-inspired hacienda. By merging natural elements with clean lines and a touch of tradition in the details, this full remodel was given an updated feel from the inside, out.
Our most frequently asked question about this project is paint colors (especially in the kitchen!)We are sharing all of the details now.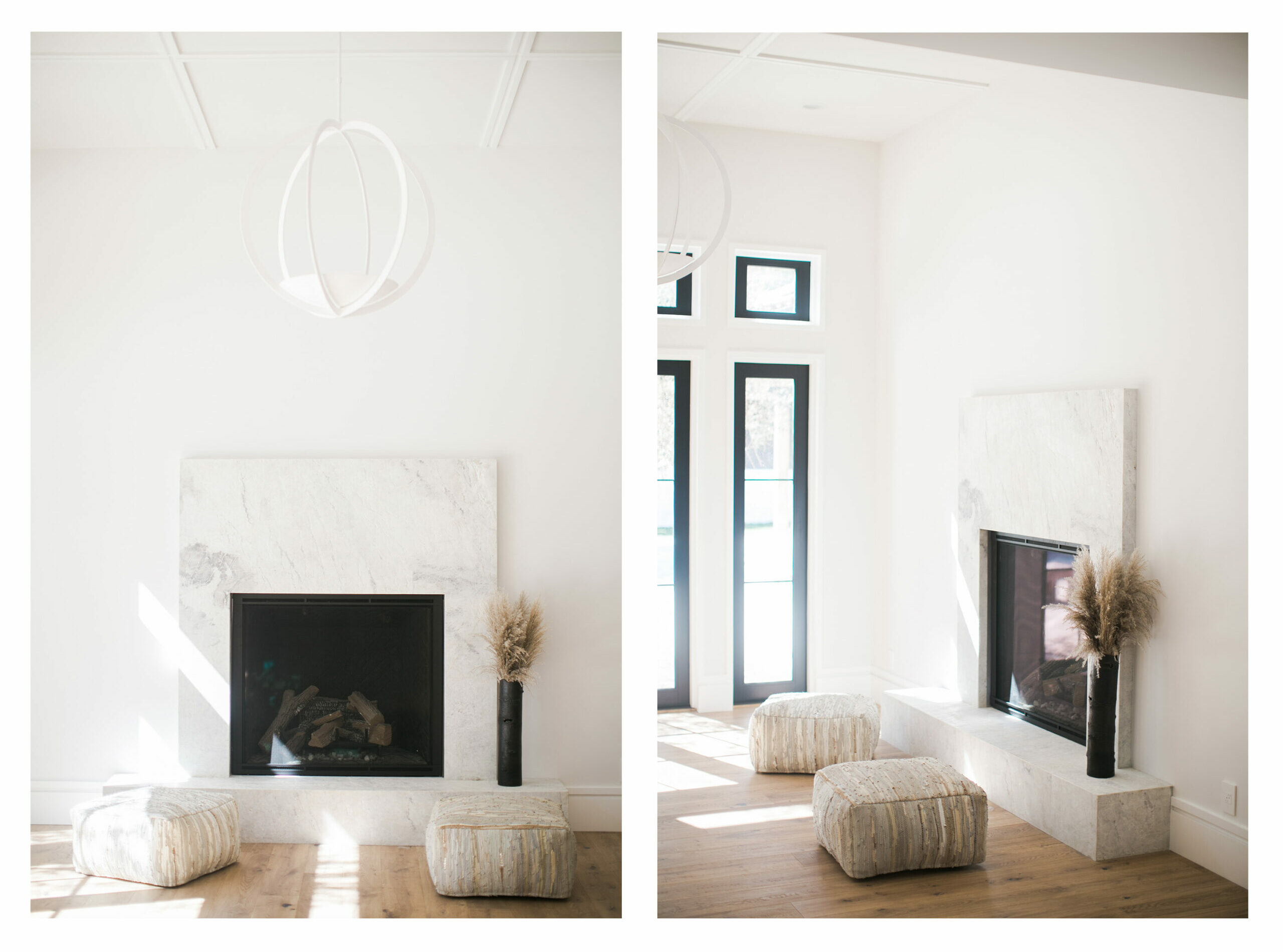 For Juliette we tackled the biggest decision first: wall color. We used Droplets by Dunn Edwards in a flat finish. It is cooler white tone. For wall finish we always stick to a flat – it is easy to wipe clean and touch ups are simple.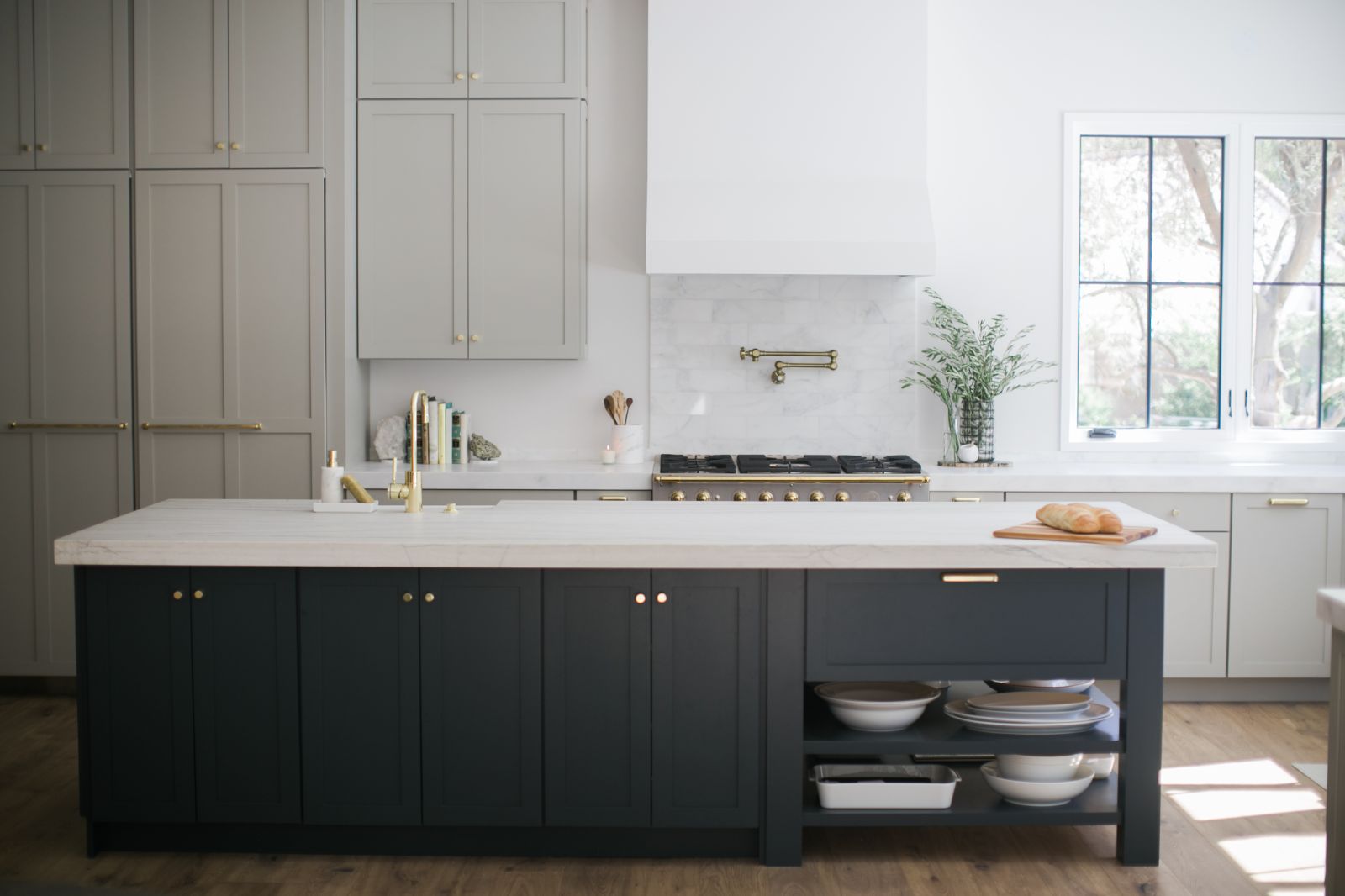 The kitchen is very large and we wanted to break up the space with two different cabinet colors. The perimeter cabinets are Mindful Grey by Sherwin Williams, a balanced neutral with hints of taupe and grey. The island color is Mt Etna also by Sherwin Williams. Mt Etna is a deep charcoal blue that adds a subtle pop of color.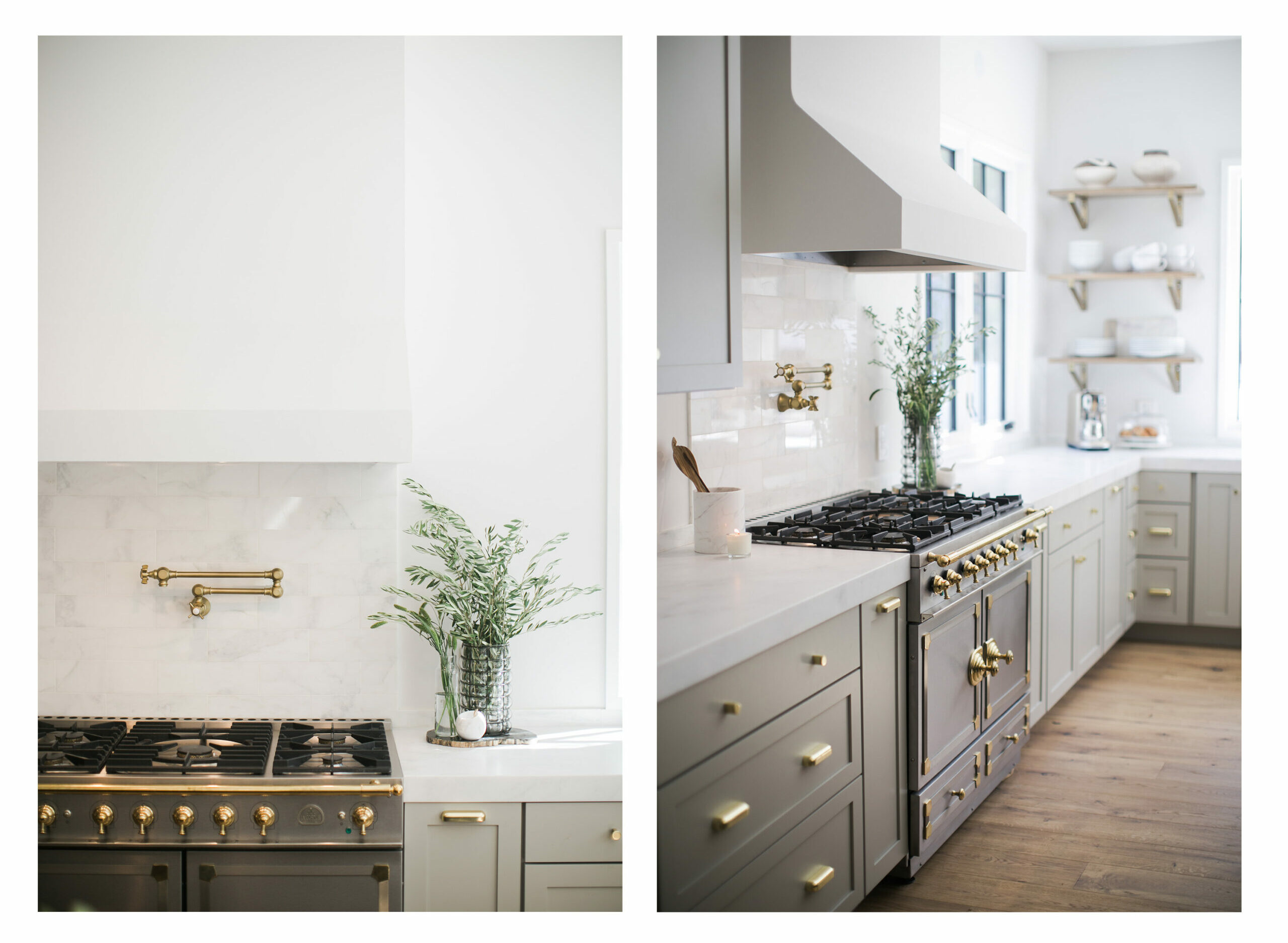 Along with choosing contrasting paint colors for the kitchen cabinetry, we took it a step further and did two different countertops to elevate the space.  Marble counters are on the surrounding edges while a honed quartzite sits on the island. There is nothing in comparison to how natural marble ages so beautifully. We included the quartzite on the island for some added durability where this busy family spends so much time.
Lastly – interior doors! Black Ink by Benjamin Moore in a statin finish added additional contrast throughout this light and bright home.
Interior doors tend to be a forgotten area in design. We love to add a fun timeless design or a contrasting color to elevate the home.
Explore the rest of Project Juliette here
More project details to come soon! Leave a comment or topic suggestion below. xx Chèr House